Lifeboat Capsule Systems

SSI specialise in the design, manufacture and world-wide delivery of lifeboat capsule systems
Lifeboat Capsule Systems
From 21 capacity to 80 capacity, we cover all sizes, budgets and needs.

Since building the first lifeboat specifically designed for offshore evacuation in 1968, SSI's single cable capsule has been used in over 60 emergency evacuations and safely evacuated more than 2000 offshore workers.

For further detail please contact us below.
Our Lifeboats
21 man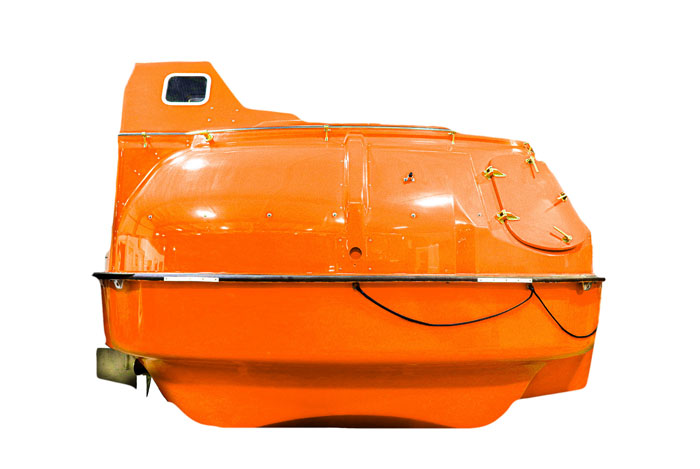 • CA2100 Capsule
• Single Hook / Single Cable
• PL2100 Hold and Launch Platform
• W1400 Winch Assembly
36 man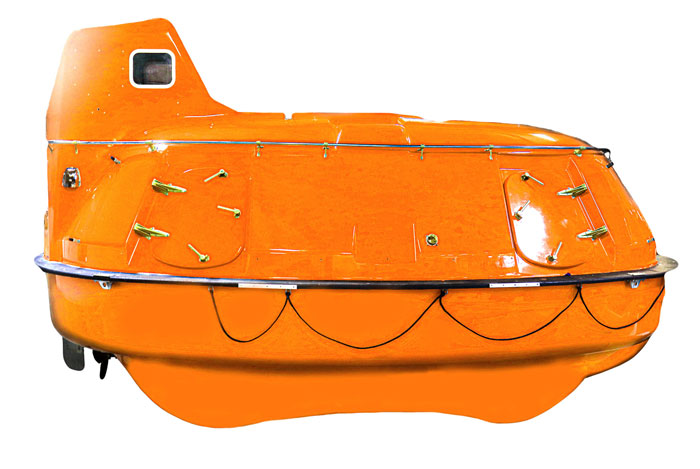 • CA3600 Capsule
• Single Hook / Single Cable
• PL3401 Hold and Launch Platform
• W2800 Winch Assembly
80 man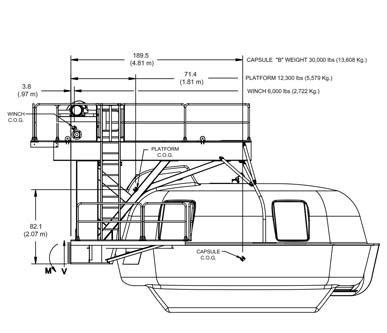 • CA8000 Capsule
• Single Hook / Single Cable
• PL8000 Hold and Launch Platform
Lifeboat Capsule Benefits
With their specifically designed safety features, stable hook design and safer recovery from water, not only are SSI's lifeboat capsules safer in emergency evacuations but are safer in training and maintenance.
Specifically Designed for Rigs & Platforms
The SSI Capsule is the only lifeboat designed specifically for the offshore oil worker's use and safety; it is not an adapted ship's lifeboat that has been designed for seamen. Single cable capsules do not go on ships, they are specifically designed for, and used by, offshore rigs, platforms and FPSO's.
Single Cable Advantages
SSI's capsules utilise a single cable for raising and lowering due to the significant safety advantages that it offers. The fundamental function of raising and lowering a weight is easier, more logical and safer using a single point and single cable.
Superior Hook Design
SSI's hook is a stable design where the weight of the boat holds the hook closed when under load.

What does this mean? When the lifeboat is in the air, the SSI hook inherently wants to stay closed unlike other hook designs that want to open. This makes the SSI hook a much safer solution.
NEED TECHNICAL SUPPORT?
Get in touch today to discuss your project and receive a technical brochure.
Superior Structural Strength
The capsule has superior structural strength with its central core design, oval shape and use of fire retardant vinyl ester resin throughout.
Superior Maneuverability
The capsule's oval shape allows for superior maneuverability in the water plus its beam to length ratio provides enhanced stability in rough seas.
Safer Recovery
A single point connection combined with enhanced helmsman visibility and superior manoeuvrability make the SSI capsule faster, safer and simpler to recover.
Why work with SSI Africa?
With over 50 year experience in the lifeboat safety industry, your company,
crew and lifeboats are in the safest hands.
50+ Years Experience
SSI have the safest lifeboat track record in the life saving industry with over 50 years' experience of focusing 100% on servicing lifeboats.
Worldwide Services
SSI can manage your entire lifeboat fleet offering a full range of lifeboat services worldwide from inspections and repairs to training.
Lower Costs
SSI lifeboats offer the longest lifespan of any lifeboat with significantly reduced maintenance needs and lower operational costs.
Patented Hook Design
All SSI lifeboats work with our patented hook technology.
Our Triple5LX hook is the safest hook in the industry.
ISO Compliant
At SSI we pride ourselves on being the frontrunner in the development of international ISO safety standards for lifeboat servicing and training.
More Information:

PDF Downloads
For full technical information, please see our PDF downloads below:
Do you have lifeboat Concerns?
Q.

Are your Operational costs too high?
Q.

Concerns over Lifeboat compliance?
Q.

At risk of down manning or vessel detention?
Q.

Are your hooks safe and compliant?
If you are answering
YES
to these questions.
Enquiry Form
Please fill in the enquiry form below and we will reply with 48 hours.
To ensure a swift and accurate reply,
please add all pertinent information to your query, thank you.