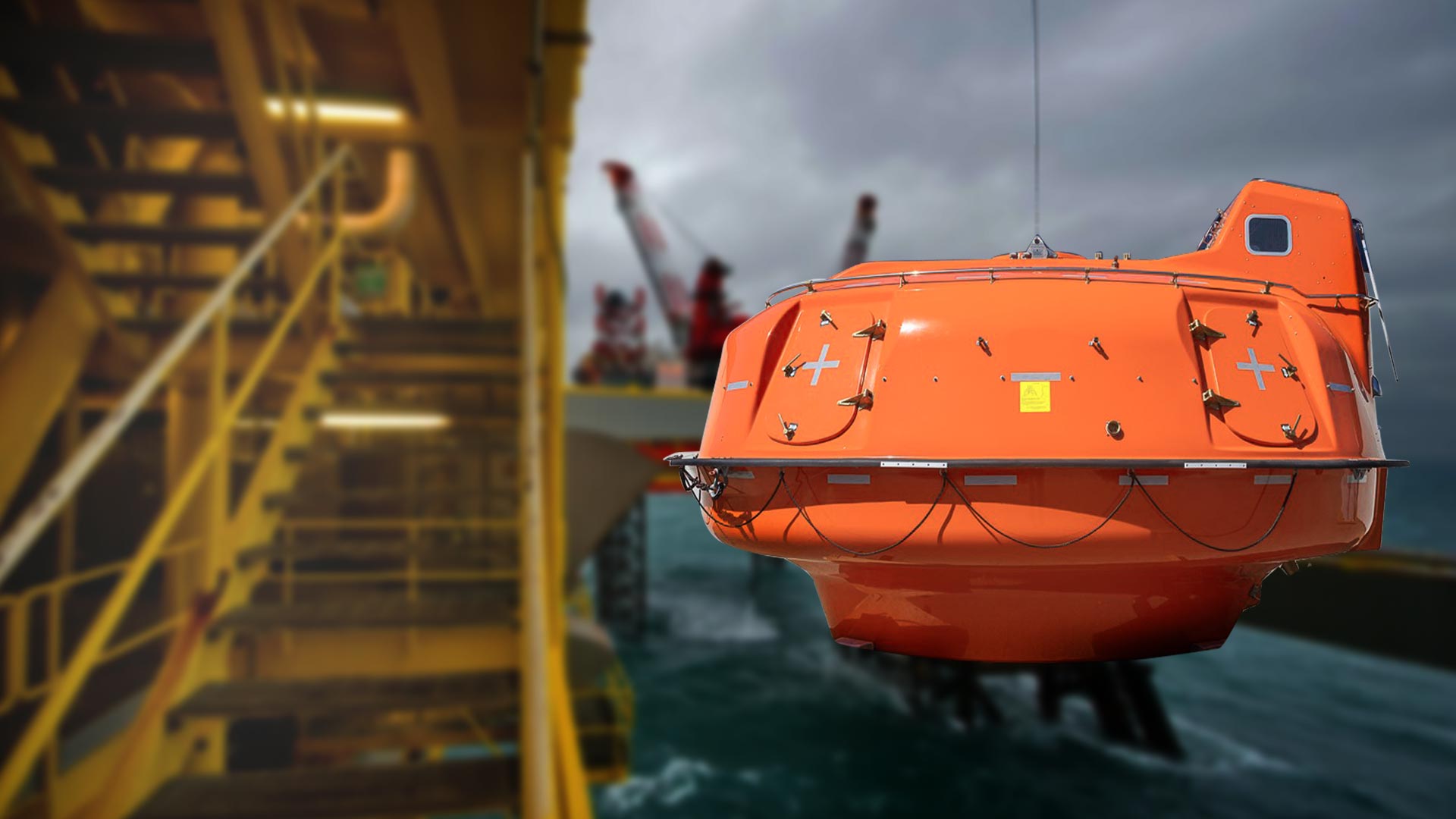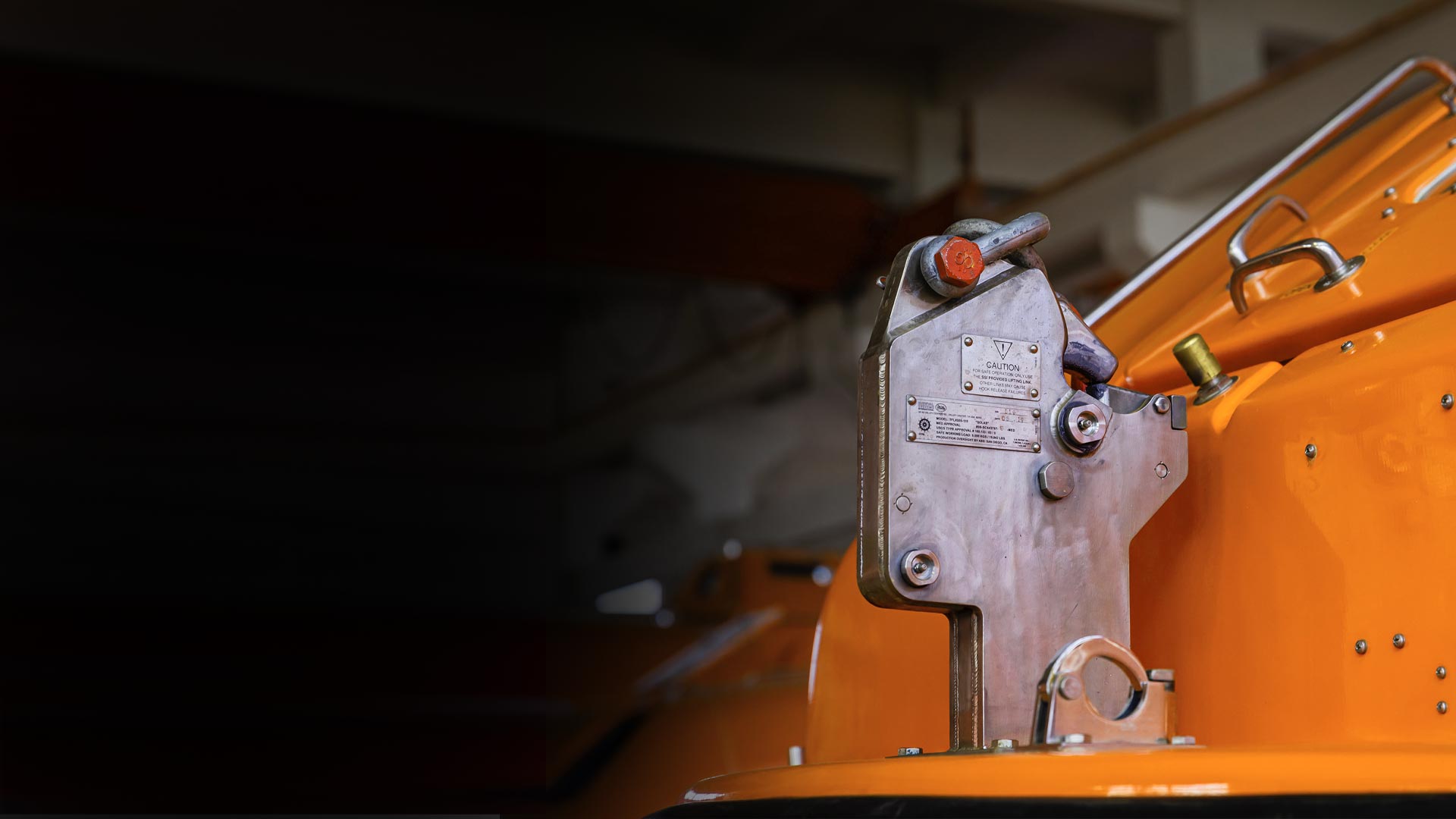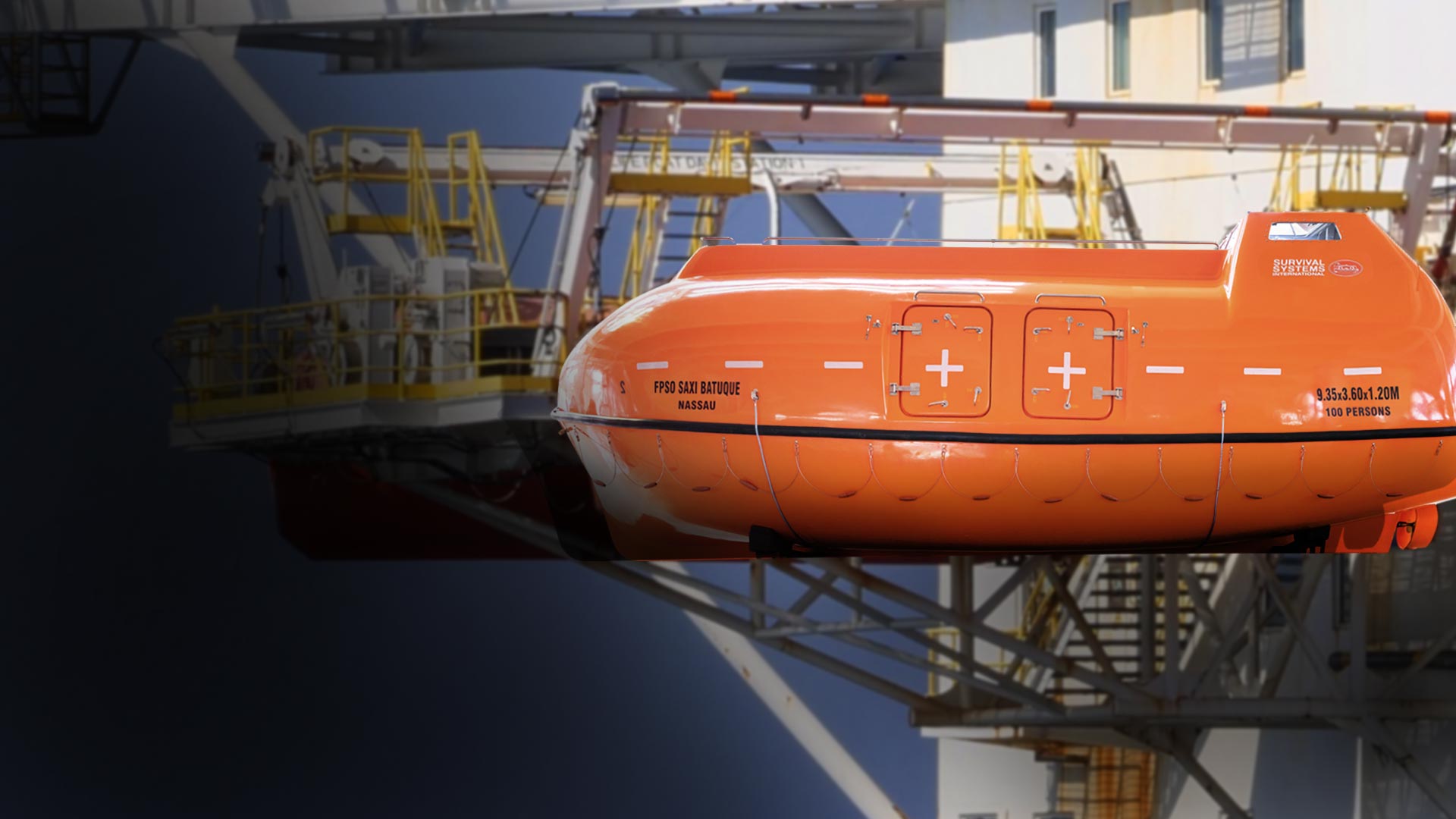 Amazon Echo
Single Fall Lifeboat Capsule
The original SSI single fall lifeboat capsule is the only lifeboat specifically designed for offshore rigs and platforms. Its specific safety features, stable hook design and safer recovery from water makes this lifeboat the safest in its class.



Best Safety Record in the Industry

Raising and lowering a lifeboat is easier, more logical and safer using a single point and single cable.

The SSI capsule hook is designed so the weight of the lifeboat actually holds the hook closed when under load.

Single cable advantages, enhanced helmsman visibility and superior manoeuvrability make the SSI lifeboat capsule the fastest, safest and simplest to recover.


Amazon Echo
Survival Systems International design, manufacture and install the inherently safe Triple5LX Hook Release Mechanism worldwide.



Best Safety Record in the Industry

The Triple5LX Hook Release System ensures the weight of the lifeboat keeps the hooks closed.

With no need for a hydrostat system the Triple5LX Hook offers less operational risk and less maintenance concerns.

The Triple5LX Hook Release System allows hooks to be RESET as well as opened from the safety of the helmsman's position.

SSI Twinfall Lifeboat Capsule

Amazon Echo
Specifically designed for harsh conditions the SSI T5 Twinfall lifeboat is constructed using materials designed to withstand corrosive marine environments ensuring a long and trouble-free operational life, with minimal maintenance requirements.



Best Safety Record in the Industry

By using our patented Triple5LX Hook our SSI Twinfall lifeboat range offers enhanced load over centre safety.

Our Twinfall lifeboats are proven out in the field with more than >10,000 installations covering all onboard marine and offshore vessels.

The Twinfall hull is fitted with high grade 316L stainless steel and hand laminated to ensure durability. All SSI lifeboats are compliant with the latest IMO/SOLAS LSA regulations.

SSI Single Fall Lifeboat Capsule

Keeping Lifeboats Operational, Safe and Compliant for 50+ years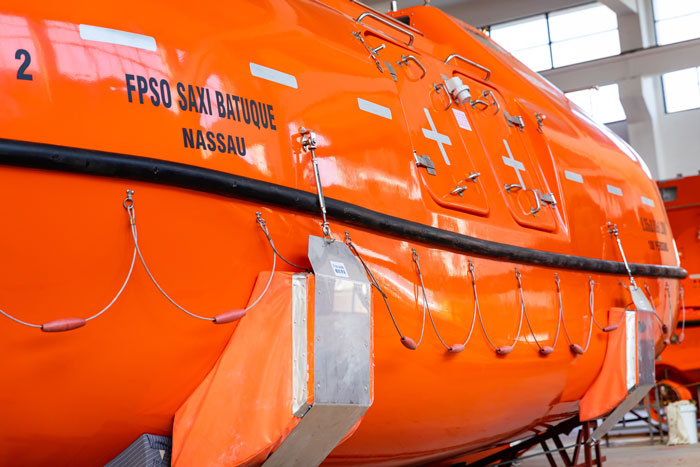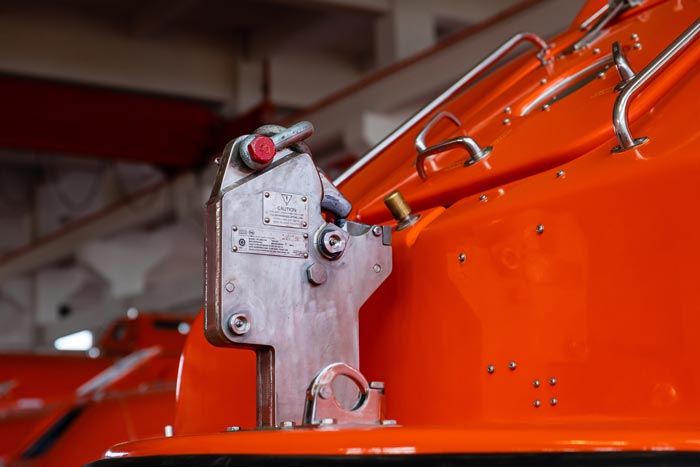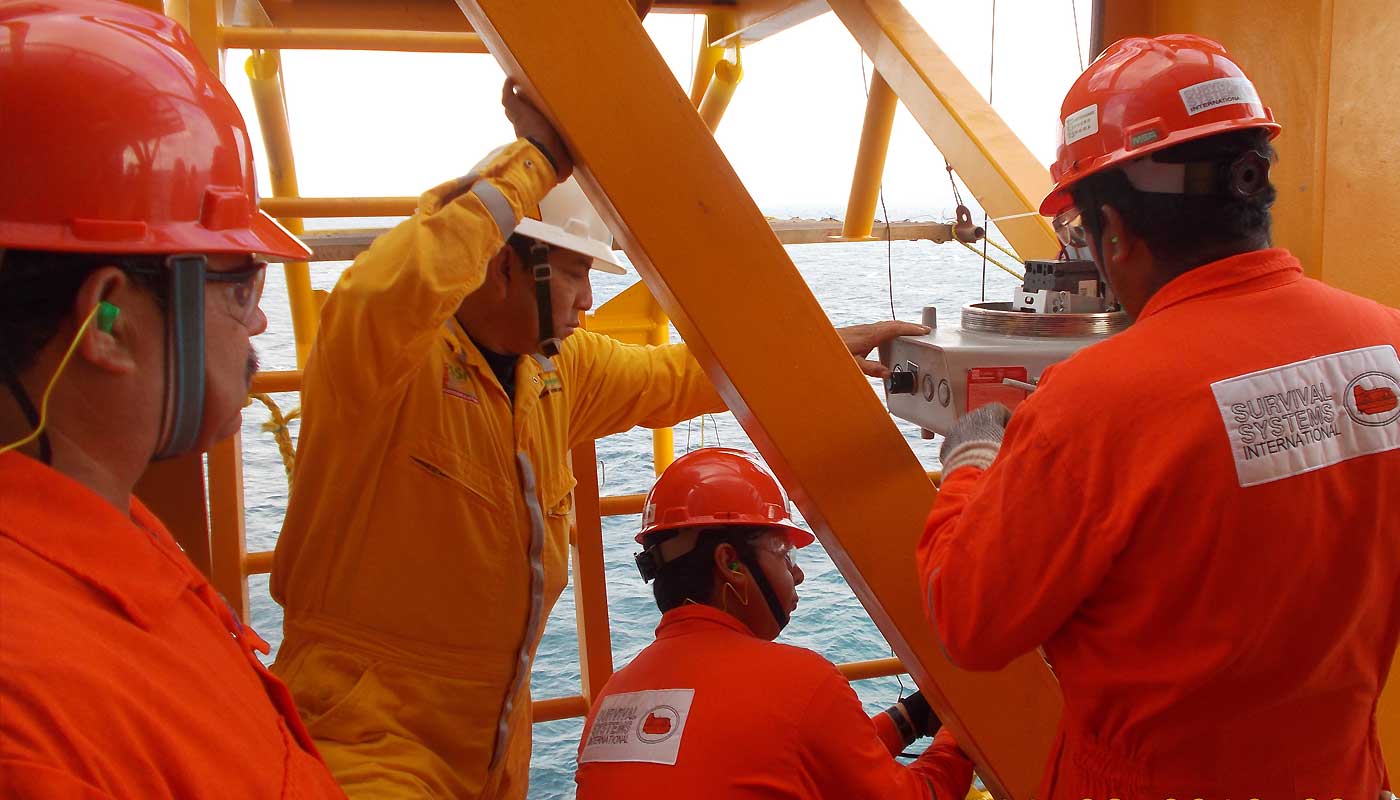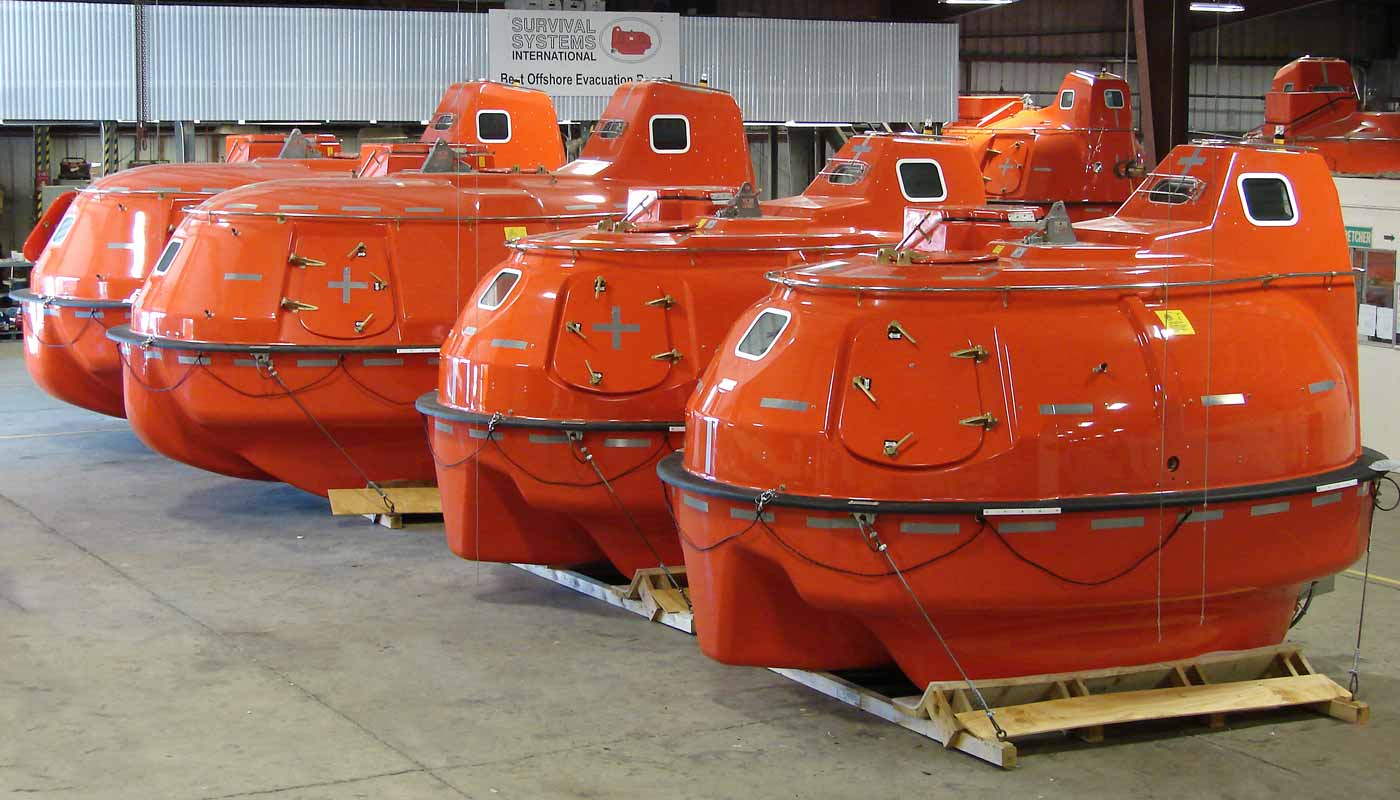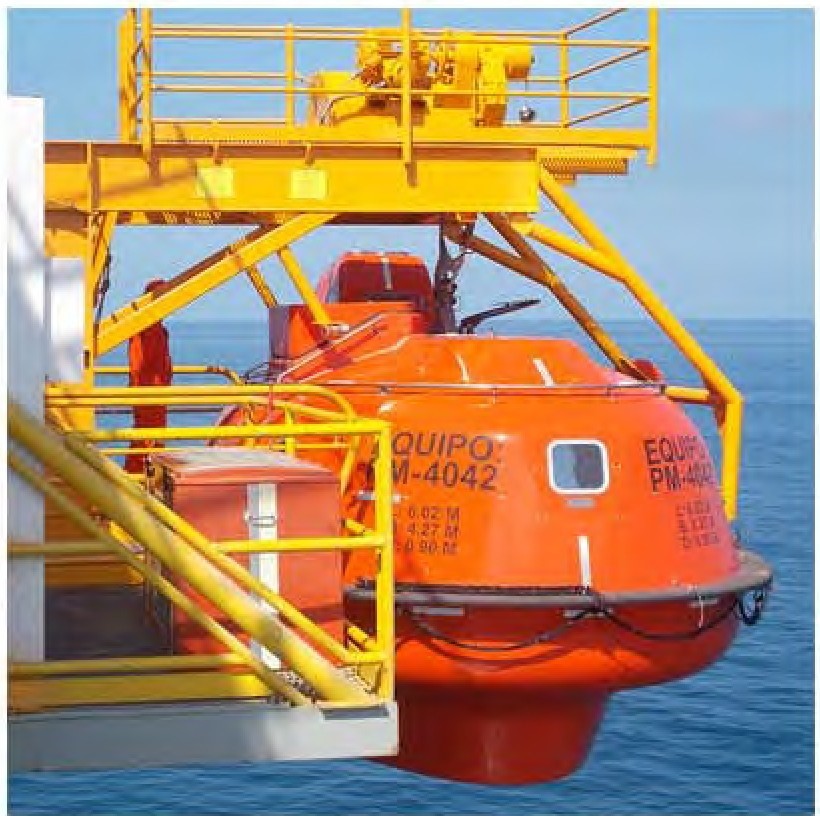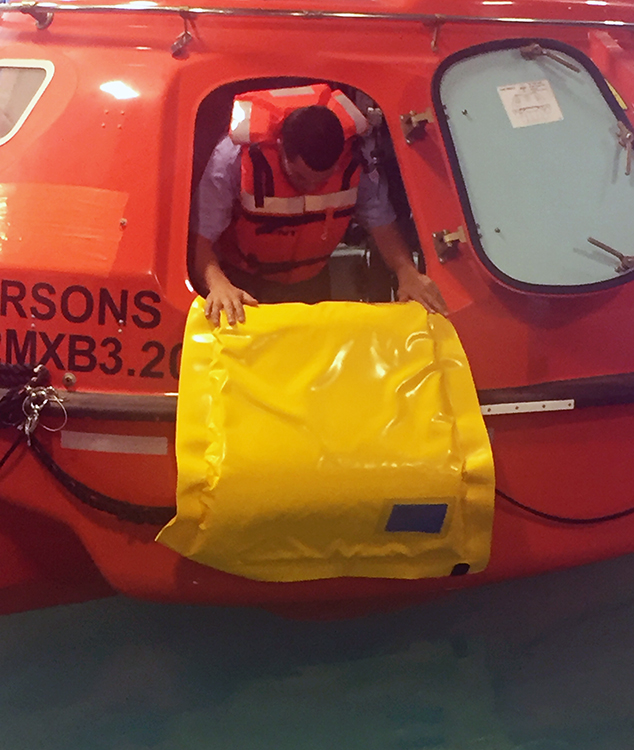 Twinfall Lifeboat Capsules
State of the Art Patented Hook Technology
ISO Compliant across multiple ..XX
The Original Manufacturer of Single Fall Capsules
Our Products
Our Services
Our lifeboat services work seamlessly with all SSI lifeboat products. Survival Systems offer a wide range of complimentary services and support systems in relation to all our lifeboat products.
Maintenance & Inspection
Regular inspections and maintenance will ensure that your lifesaving equipment remains in a state of readiness.
Repairs & Refurbishments
Extend the field life of your existing assets with survival systems international lifeboat repairs and lifeboat refurbishments.
Load Testing
Reliable and expert water load tests from 75kg up to 55 tonnes designed for reliability, safety and top performance.
Hire Equipment
SSI offer a wide range of hire equipment including but not limited to lifeboats, winches and load testing equipment.
Why work with SSI?
With over 50 years experience in the lifeboat safety industry, your company,
crew and lifeboats are in the safest hands.
50+ Years Experience
SSI have the safest lifeboat track record in the life saving industry with over 50 years' experience of focusing 100% on servicing lifeboats.
Worldwide Services
SSI can manage your entire lifeboat fleet offering a full range of lifeboat services worldwide from inspections and repairs to training.
Lower Costs
SSI lifeboats offer the longest lifespan of any lifeboat with significantly reduced maintenance needs and lower operational costs.
Patented Hook Design
All SSI lifeboats work with our patented hook technology.
Our Triple5LX hook is the safest hook in the industry.
ISO Compliant
At SSI we pride ourselves on being the frontrunner in the development of international ISO safety standards for lifeboat servicing and training.
Do you have lifeboat Concerns?
Q.

Are your Operational costs too high?
Q.

Concerns over Lifeboat compliance?
Q.

At risk of down manning or vessel detention?
Q.

Are your hooks safe and compliant?
If you are answering
YES
to these questions.
Enquiry Form
Please fill in the enquiry form below and we will reply with 48 hours.
To ensure a swift and accurate reply,
please add all pertinent information to your query, thank you.